Introduction:
Squash, an orange tabby cat, is defying the odds and inspiring everyone with his zest for life. Despite suffering from leg paralysis, he is a member of the "Dangle Gang," a trio of foster kittens known for their resilience and determination. Squash's story is a testament to the incredible spirit and adaptability of animals.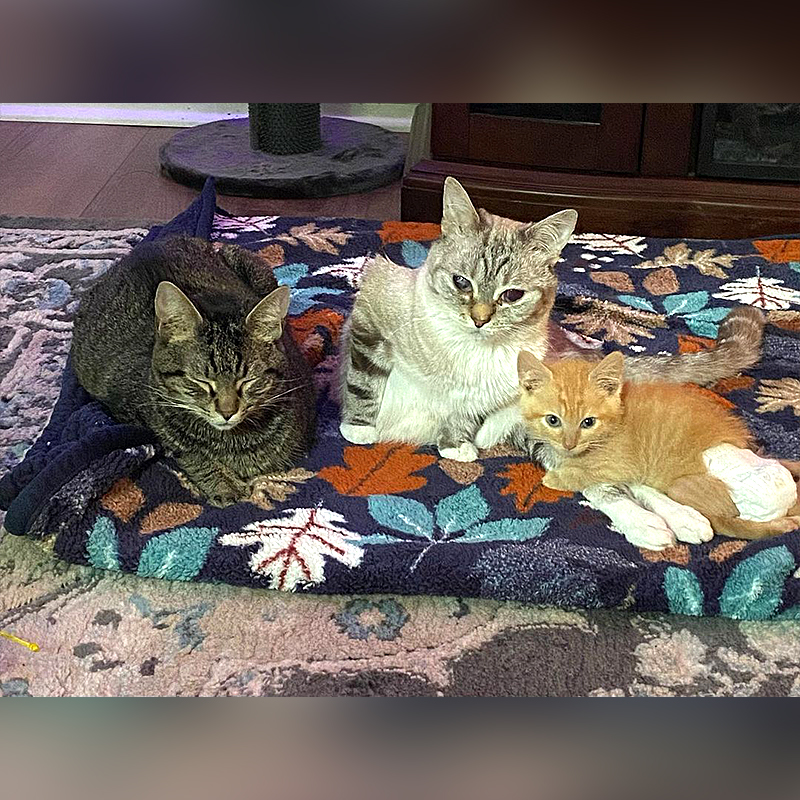 The Dangle Gang's Journey:

Squash joined the Dangle Gang, which includes Eggbert and Smokey, in a foster home in southern Maryland. Even as a tiny kitten with dangling rear legs, Squash refused to let his disability hinder him. Eggbert, another member of the gang, quickly befriended Squash and became his supportive companion.
"This boy doesn't let his dangle back legs slow him down at all."
Living with Hind-End Paralysis:

The Dangle Gang faces hind-end paralysis, and each member moves in their unique way. They wear diapers to manage their condition, but they receive all the care and love they need to live happily. Despite their differences, they have formed a strong bond and enjoy playful interactions. Eggbert, who uses a custom cart, still finds joy in wrestling with his dangle buddies.
"Different is Perfect. The Dangle Gang all have their own ways to move around and although they are all different, and not considered 'normal' I love them just the way they are" their foster mom, Brenda, says.
Squash's Unstoppable Energy:

Squash is a cat full of energy, rarely taking breaks for naps. His foster mom, Brenda, describes him as having two speeds: "full-on crack or comatose." While resting, Squash loves lounging in his monster bed, where he can recharge for more adventures.
Fun and Games:

Squash and Eggbert find amusement in their humorously named "condom beds" that snugly wrap around their bodies, providing both comfort and entertainment. But what truly showcases Squash's remarkable agility is a viral video where he defies the laws of physics. When he hears the snack jar shaking, he zooms down the hallway, surpassing his siblings to be the first in line for treats.
The Dangle Gang's Remarkable Adaptability:

The video of Squash's lightning-fast run garnered over a million shares, proving that people love seeing the Dangle Gang living their best lives. Despite their challenges, these cats have adapted in astonishing ways. They bring joy and laughter to their foster home, where they embark on day-trip adventures and engage in playful WWE wrestling matches.
"Little Monster on his Monster bed."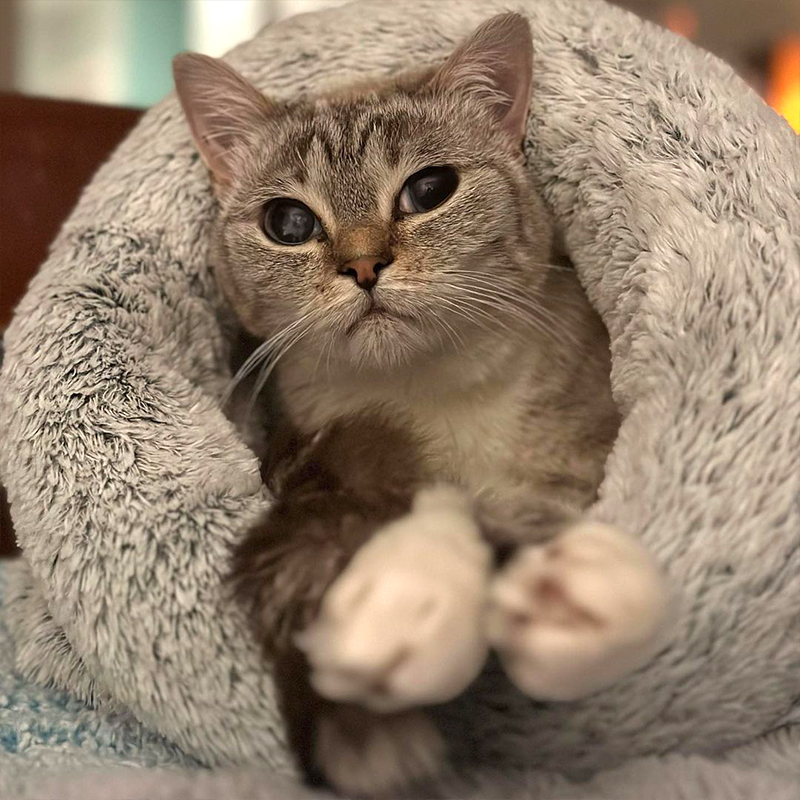 "Squash defies laws of physics with how fast he runs with 2 legs."
Spreading Love and Acceptance:

Brenda, their foster mom, cherishes the uniqueness of each cat in the Dangle Gang. She emphasizes that although they may not be considered "normal" by societal standards, they are perfect just the way they are. The Chris Griffey Memorial Feline Foundation supports special needs cats like the Dangle Gang, ensuring they avoid euthanasia in shelters. By following their journey on Instagram, people can experience the never-ending joy and funny moments these cats bring.
Conclusion:

Squash, despite his leg paralysis, continues to defy physics with his incredible agility. Alongside his Dangle Gang companions, he proves that different abilities do not hinder a cat's ability to live a happy and fulfilling life. Their story serves as a reminder of the resilience and adaptability of animals, inspiring us all to embrace diversity and appreciate the beauty of every individual, no matter their circumstances.